YOGAKINDER© YOGA TEACHER TRAINING – 95 HOURS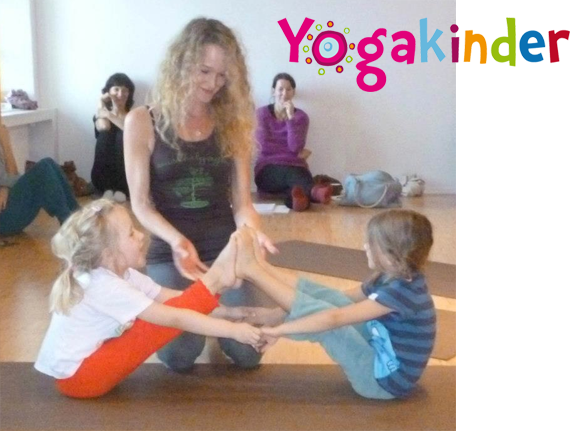 YOGA TEACHER TRAINING 2023
(95 HOURS)
What this children's yoga training emphasizes is the approach of holistic learning through yoga because learning and movement are closely related to children.
Children learn playfully. This is not only true for yoga, but also for other areas of life. A children's yoga class should therefore be an adventure that is experienced with all of the senses.
Children do not practice yoga – they embody the dog, tree, warrior, butterfly that we can picture and express. The imagination knows no bounds and we explore a variety of concepts from ecology, biology, anatomy, geography, etc. Children are naturally eager to learn and enjoy learning while they are moving.
The ability to relax and become calm from yoga is a gift that children can use for a lifetime.
---
TRAINING CONTENT:
MODULE 1 // SPIELERISCHES YOGA FÜR KINDER IM KINDERGARTENALTER (Playful Yoga for children of kindergarten age)
2023 – Will be announced shortly. / Wird in Kürze bekannt gegeben.
4 days / 30 Hours
MODULE 2 // GANZHEITLICHES LERNEN UND YOGA FÜR KINDER IM GRUNDSCHULALTER (Holistic comprehensive learning for children of elementary school age and Yoga for children with special needs)

2023 – Will be announced shortly. / Wird in Kürze bekannt gegeben.
4 days / 30 Hours
MODULE 3 // GANZ ENTSPANNT – YOGA FÜR KINDER AB 11 JAHREN (Totally relaxed – Yoga for children 11 years and older)
2023 – Will be announced shortly. / Wird in Kürze bekannt gegeben.
4 days / 30 Hours
---
Price per Module:
600 Euro
Price reduction for booking all three modules together (1600 Euro).
Modules can be taken individually. After successfully completing all three modules, Yoga Alliance certification as Children's Yoga Teacher (CYT) can be attained.

Trainings are held in English with short explanations in German where necessary. Training materials are in German.
Die Ausbildung wird in leicht verständlichem Englisch unterrichtet mit deutschen Erklärungen, wo sie gebraucht werden. Die Ausbildungsunterlagen sind alle auf Deutsch.
In addition, the participants receive:
Learning materials, tips and additional tools for teaching (to download)
Possibilities for mutual correspondence and exchanging ideas through a forum
Mentorship
Final assignment / complementary work
The complete Yoga Alliance Children's yoga training can be completed within 6 months.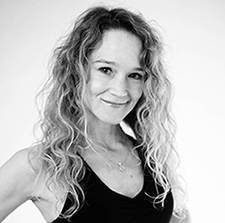 About Wendy Wagner
After finding and practicing yoga for years, Wendy completed her first teacher training in 2006 in India and began teaching adults yoga thereafter. While living in Munich she volunteered at the Stiftung Pfenningparade to assist mentally and physically disabled children and also taught English to children in kindergartens and elementary schools. Her love for teaching yoga and children led her to teaching yoga (in English) to children in kindergarten in Tirol, then to attaining the knowledge and certification she needed by completing the Kinderyoga© teacher training from her teacher, Susanne Eichinger in 2013. Following this, she also attained a certificate for attending the 'Yoga for the Special child' training in Biel, Switzerland. She has been teaching children ever since. In addition, she gives workshops and continuing education for teachers, therapists, sports instructors and caregivers.
More information about the Yogakinder© teacher training program from Yogakinder© founder and Wendy's teacher, Susanne Eichinger here: www.yogakinder.de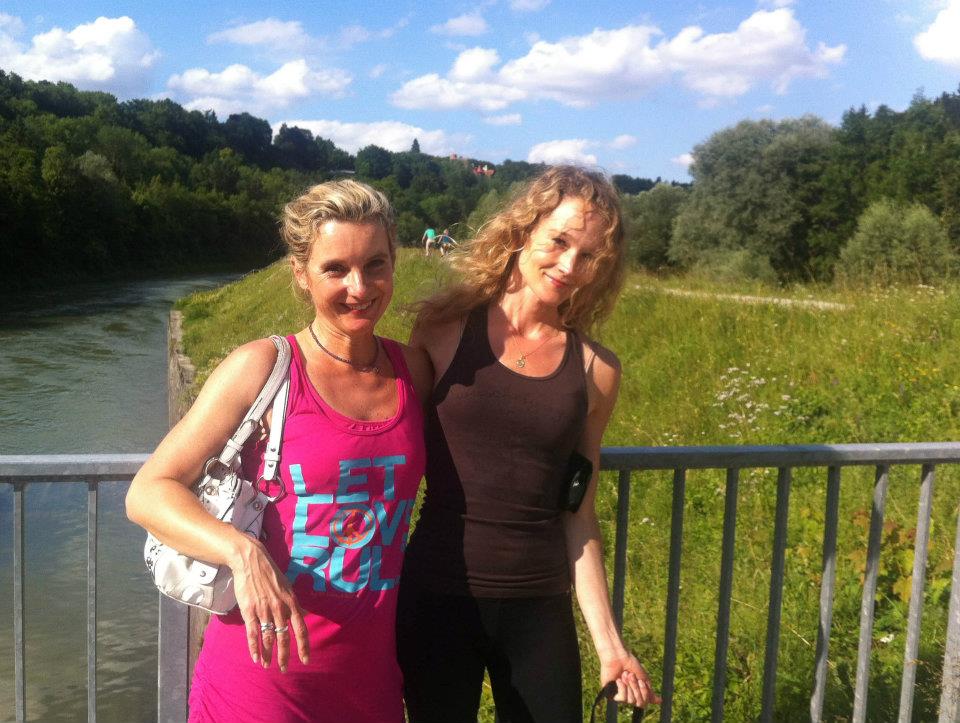 Sanne (Yogakinder) and Wendy