• Restorative Yoga Special Classes / Workshops / Teacher Training
• Kids Yoga Workshops / Teacher Trainings
• Vinyasa Flow Special Classes / Workshops
• Family Yoga Special Class
Termine kommen in Kürze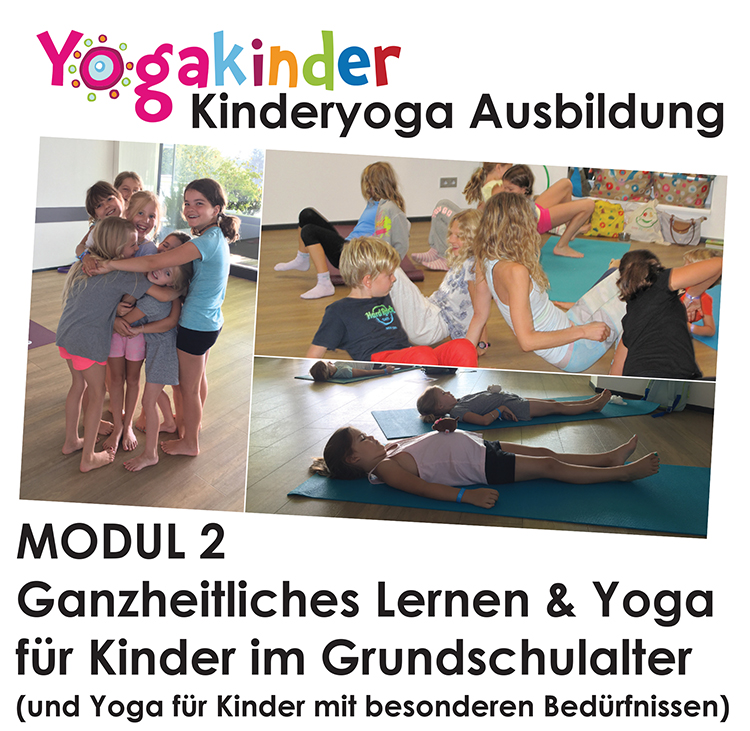 YOGAKINDER – Kids Yoga Teacher Training 2020 (95 hours)
What this children's yoga training emphasizes is the approach of holistic learning through yoga because learning and movement are closely related to children.
Children learn playfully. This is not only true for yoga, but also for other areas of life. A children's yoga class should therefore be an adventure that is experienced with all of the senses.
Children do not practice yoga – they embody the dog, tree, warrior, butterfly that we can picture and express. The imagination knows no bounds and we explore a variety of concepts from ecology, biology, anatomy, geography, etc. Children are naturally eager to learn and enjoy learning while they are moving.
The ability to relax and become calm from yoga is a gift that children can use for a lifetime.
Module 1: Jan. 30. – Feb. 2. 2020
Module 3: Apr. 30. – May 03. 2020
Module 2: Jul. 04., 05. & 11., 12. 2020
Location: Raum am Museum, Museumstr. 20, 6020 Innsbruck
More detailed info about this Yogakinder© Yoga Teacher Training here.